Backup & Disaster Recovery Services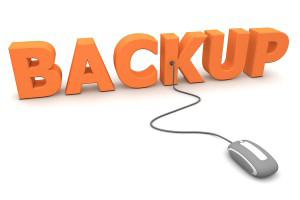 CMA provides reliable Backup & Disaster Recovery Services (DRS) for information systems, offering a wide range of options including remote backup, storage services, and data center replication (hot-site and cold-site). With our fully integrated, fast, and encrypted cloud solution, you can securely backup your data and restore it with precision from our state-of-the-art data center.
The consequences of data loss can be significant, impacting various aspects of your business such as lost emails, accounting data, patient or client files, company records, and legal records or orders. Our backup & DRS solution ensures near-instant recovery in case of hardware failure, minimizing downtime to hours or even minutes.
To provide you with peace of mind and bolster your data protection strategies, our expert Disaster Recovery Consulting Team is ready to assist you in creating a robust Disaster Recovery Plan. With our guidance, you can rest assured that your critical systems and processes are secure, capable of recovering from any potential data loss scenario.
Veeam Cloud Connect®

Backing up data is a fundamental business need. Veeam® Cloud Connect provides Our disaster recovery solution offers seamless integration, unmatched speed, and robust encryption. With Veeam Cloud Connect, we can securely back up your data to our state-of-the-art data center and store a copy offsite. Following the industry's best practice, we adhere to the 3-2-1 rule, ensuring the utmost protection and recoverability of your valuable information:
1. Maintain at least three copies of your data.
2. Store copies on two separate local media.
3. Keep one backup copy offsite.
By following these guidelines, we guarantee the highest level of data protection and peace of mind.
Our backup and disaster recovery solution is available as part of our managed services or as a stand-alone service offering. We offer simple and transparent pricing – pay per GB of storage without any additional fees for bandwidth, per VM, or setup.
Our automated and regular server backup doesn't just cover files, but also includes the operating system. All data is securely stored in a fault-tolerant storage area network.
Rest assured, your data is backed up to our secure off-site facility, ensuring its safety and easy accessibility when needed. In the unfortunate event of a hardware failure, our team at CMA will efficiently manage the entire recovery process to restore your data promptly.